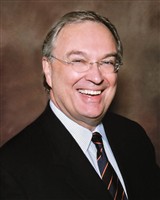 A practiced professional with decades of industry experience, Dr. David de Harter began his journey in medicine with undergraduate coursework at Marquette University. After earning a Bachelor of Arts from the College of Letters and Science at the University of Wisconsin-Milwaukee, he returned to the University of Wisconsin-Madison, where he earned his MD. Subsequently, he pursued a rotating internship with the United States Navy, and a residency in radiation oncology with The University of Texas MD Anderson Cancer Center. His internship with the Navy inspired him to continue there for a few years, working as a staff medical officer for the Atlantic Fleet of Destroyer Division 42, assistant chief medical officer of Naval Health Clinic Charleston, and staff general medical officer in orthopedics for Charleston Naval Hospital; it has been one of the highlights of his career because it put things into perspective for him, forcing him to slow down and enjoy what he was doing.
Over the years, Dr. de Harter has lent his expertise to LewisGale Medical Center, Carilion Roanoke Memorial Hospital, Columbia St. Mary's Hospital, Wheaton Franciscan Healthcare, Bishop Clarkson Memorial Hospital, and CHI Health Immanuel, which he developed. Alongside Gordon Adams, MD and Tonight Show host Johnny Carson, he also established a regional radiation oncology center, called The Carson Cancer Center – an homage to Johnny Carson's parents, Mr. and Mrs. H.L. Carson.
More recently, Dr. de Harter worked as assistant medical director for Mid-Florida Radiation Oncology Associates. He has since retired from that role, but remains connected to the field through executive positions with Panasiatic Corp., and Harter land and Lumber Company. During his spare time, he gives back to the community through the Cancer Committee at the St. Lucie Medical Center, the Omaha Public Library, and the American Cancer Society.
In order to remain abreast of changes in the field, Dr. de Harter has affiliated himself with a plethora of organizations, including the American Society for Radiation Oncology, the American Society of Clinical Oncology, the American Association for the Advancement of Science, the American Brachytherapy Society, and many more. Throughout the years, he has had his research featured at the XI International Cancer Congress as well.
Dr. de Harter is a retired radiation oncologist who enjoys spending his time creating art. Several commonalities between his medical practice and sculptures include the drive and passion he has for his work. Looking toward the future, he hopes to explore more concepts and create additional profound collection pieces.
Dr. de Harter's Art Gallery